During  the coldest part of the winter,  January  through March,  the  "High Country Flyers"  host  a  building night on the  2nd, and  4th  Wednesday of each month at Parkview Activity Center, located at 500 McDonald St in North Kamloops.  We gather together to  help  new comers,  work on our projects and sometimes we simply sit and shoot the breeze.

In  the winter of 2001,  Project  Coordinator  'Jim Millar'  brought  us  the incredible  "Gremlin project".   We saw insulating foam and plastic  down  spouts  come together to form a simple but excellent  flying combat wing for about $25.00.

The 'High Country Combat Demonstration Team' performed at the  IMAA  Big Bird event to the cheers  of the spectators with one onlooker calling it an "Aerial Ballet"  A lot of fun for $25.00.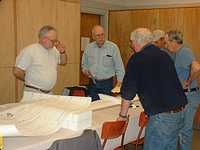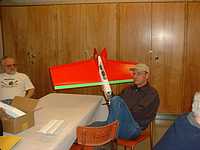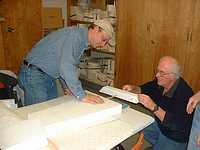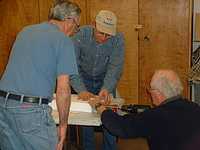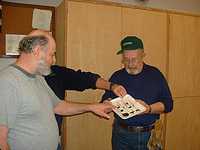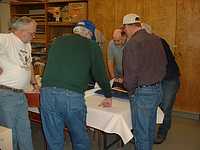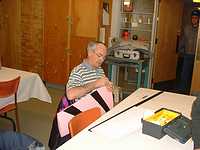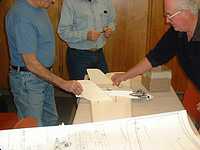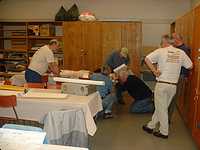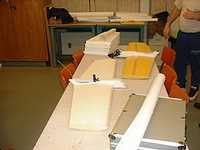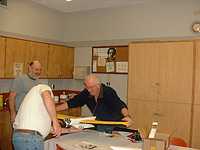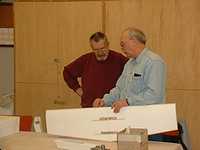 Jim Millar trying to drill a hole in his wing

Jim looking for his lost bit

What do you guys think?  A black wing's gotta be hot

Ron Elliott doing a show and tell

Ron Bentley showing the right way to do it

Now that's one ugly airplane

Now that looks better.  Fins, it needed fins.

George Kirby taking it all in stride

Jim Millar explaining that anhiedral as not a good thing

Don Hiebert ready to go as soon as the rest of us catch up

Come Join us for fun and flying


For more information check out "Club Events"